Future Planned Events
Scotland's Annual National Rhododendron Show at Gibson Hall, Garelochhead on Saturday, 4th May 2019
PDF Version of the Show Schedule
For a future Events List click here to go to the members area
Join us on a tour of very different and varied gardens.  For more information please contact us.
Scottish Plant Health Strategy
Following the Plant Health Workshop in December 2016, a summary report, capturing the discussions had on development of the Scottish Plant Health Strategy, has been prepared. The report, along with the programme and presentations from the event, are now available online and can be accessed via the following link.
Report on Scotland's Annual National Rhododendron Show at Gibson Hall, Garelochhead on Saturday, 5th May 2018
In 2018 we are featured on:
To see a video of the Beechgrove garden visit click on: https://www.youtube.com/watch?v=PyX–3L8DnM&t=1s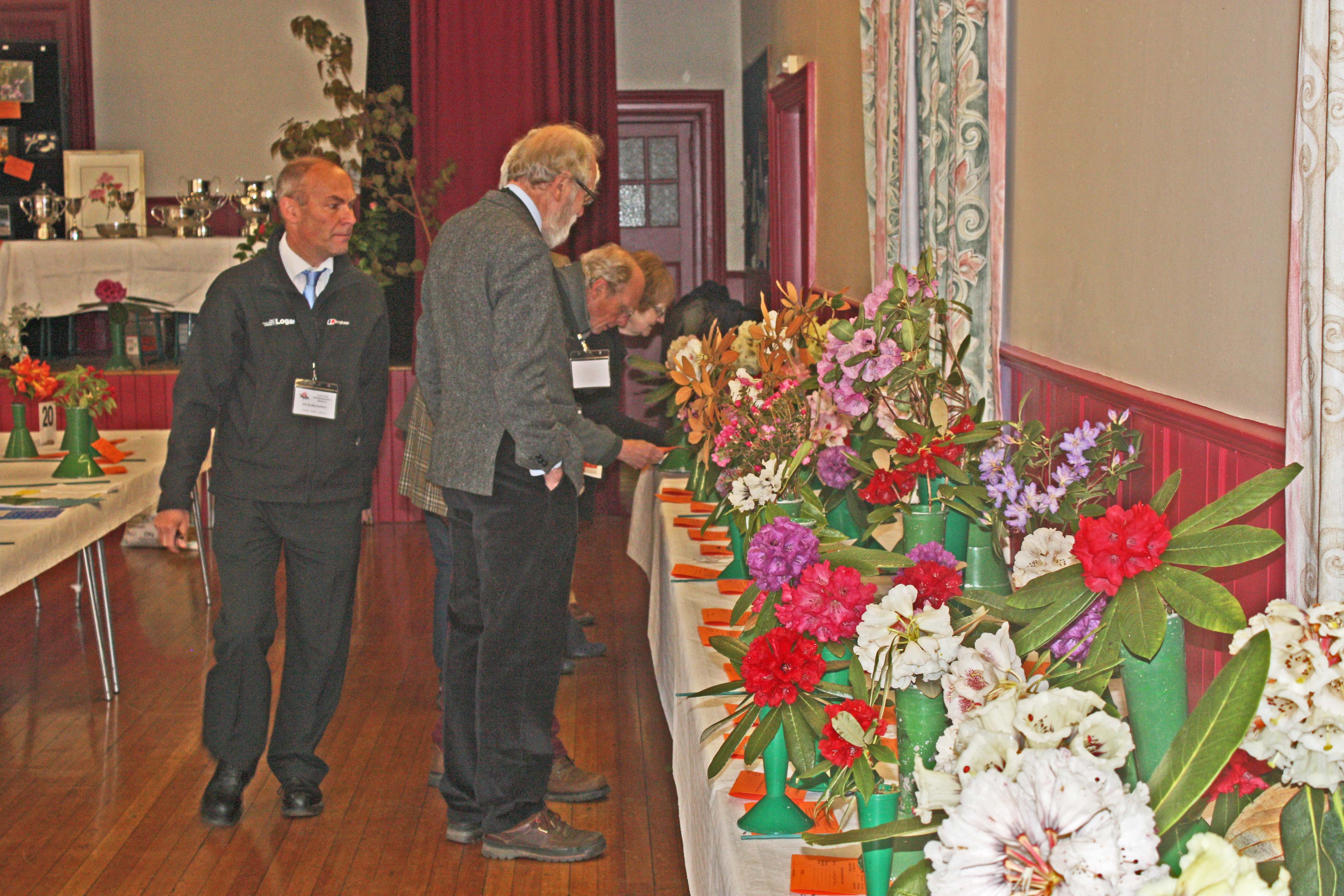 Judging at the 2016 show
With Help and the support From the Glorious Gardens of Argyll
Committee sets up on Friday, 4th May 2018 at approx 1 to 3pm. Exhibitors may start setting up after 3pm Friday until 6pm and from approx 8am to 10am on Sat morning. Followed on Sunday 6th May 2018 by garden tours: Glenarn and Ross Priory.