As the 2021 show has also been cancelled this year we have decided to try our very first "Virtual"
Scotland's Annual National Rhododendron
. So please take a look and join in all the fun. Its simple to exhibit and view.
Future Planned Events
To be updated as soon as we can.
PDF Version of the Show Schedule
For a future Events List click here to go to the members area
Join us on a tour of very different and varied gardens. For more information please contact us.
In 2018 we were featured on:
To see a video of the Beechgrove garden visit click on: https://www.youtube.com/watch?v=PyX–3L8DnM&t=1s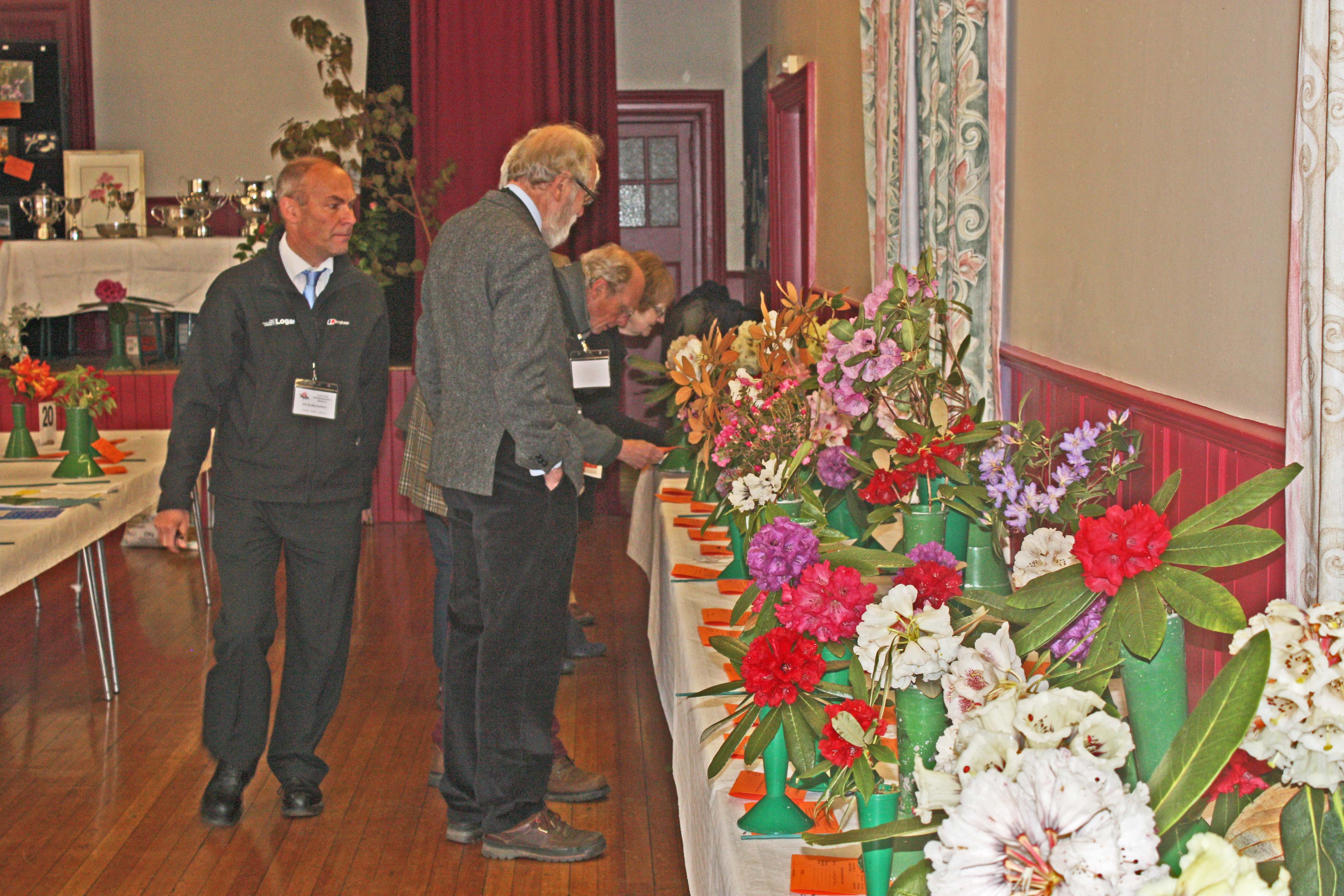 Judging at one of show
With Help and the support From the Glorious Gardens of Argyll